imperium precision motor drive
Imperium Precision Motor Drive is based on our Reference Motor Drive and utilizes some of its most advanced control circuit design, including a simplified power supply and control functions. The Imperium enhances the musical performance and makes the experience of listening to vinyl on the RG-1 or the SG-1 closer to the original master.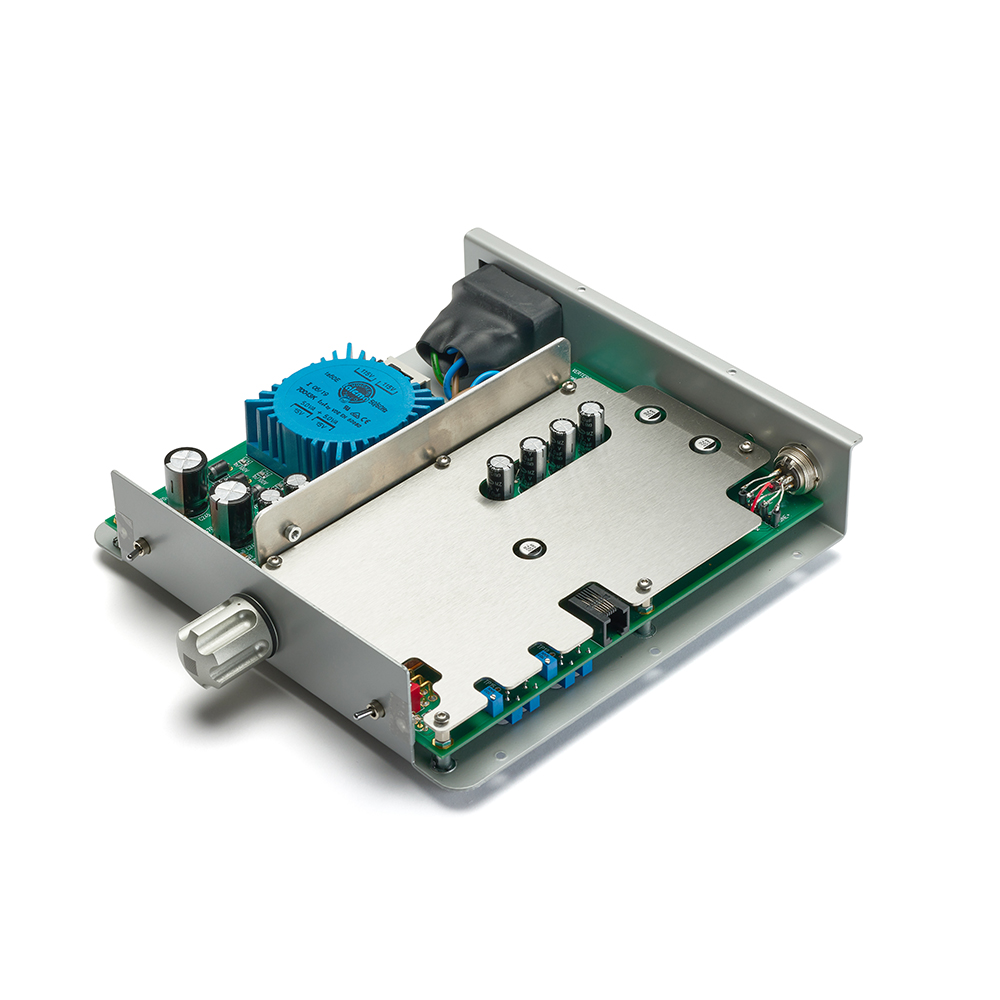 Exceptional attention to detail has been given to the whole design, including a gold-plated two-layer PCB utilizing extensive ground planes, fully regulated voltage rails powering different circuit sections, and carefully selected components, ensure in-control and 'clean' final delivery of power to the motor.
The PCB mixes SMD and thru-hole components using the best of both technologies. Copper foil shields the entire digital, microprocessor and DAC circuitry is first, and then the whole PCB is secondarily shielded using a stainless-steel shield plate.
The double screened programmable and updateable microprocessor digitally generates the sine and cosine waves (which are switchable to be ± 0, 0.25%, 0.5%) to the equally double screened DAC. The output of the DAC feeds two 'power amps' provided by an extremely clean supply to drive the approximately 17V the motor requires.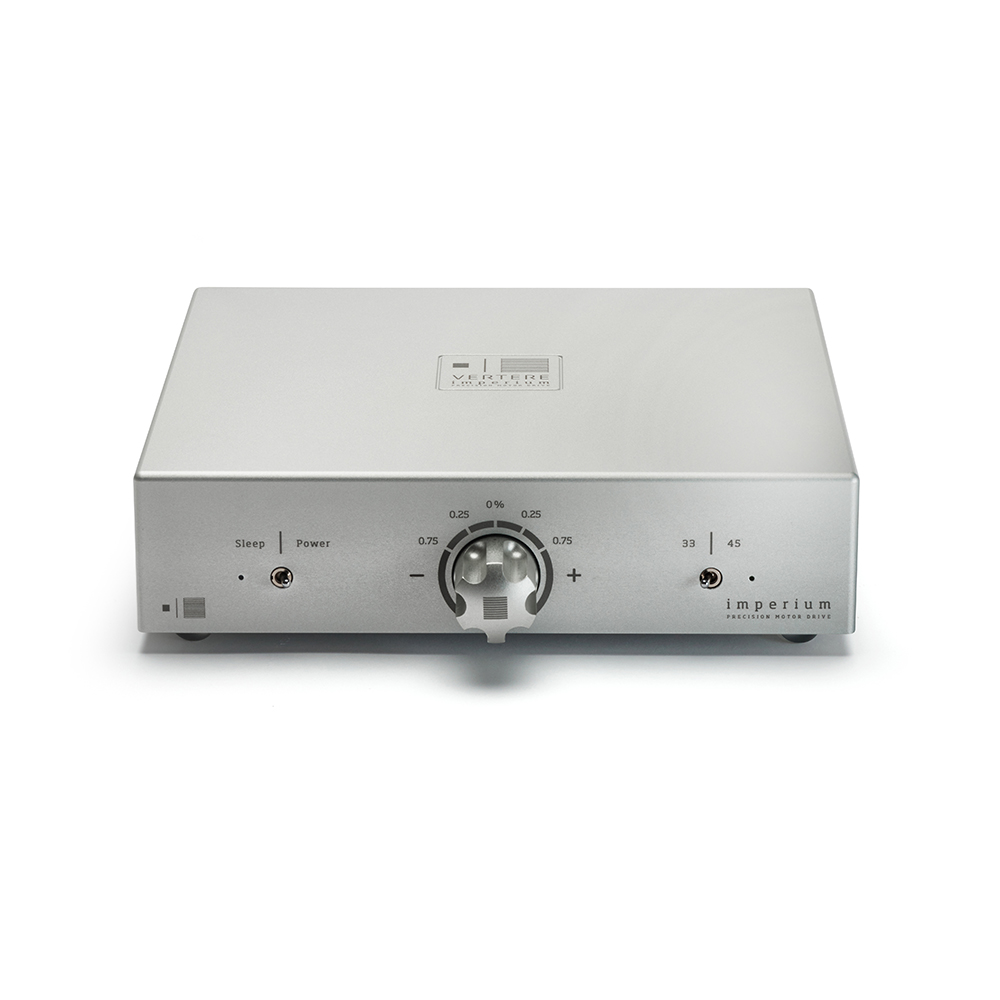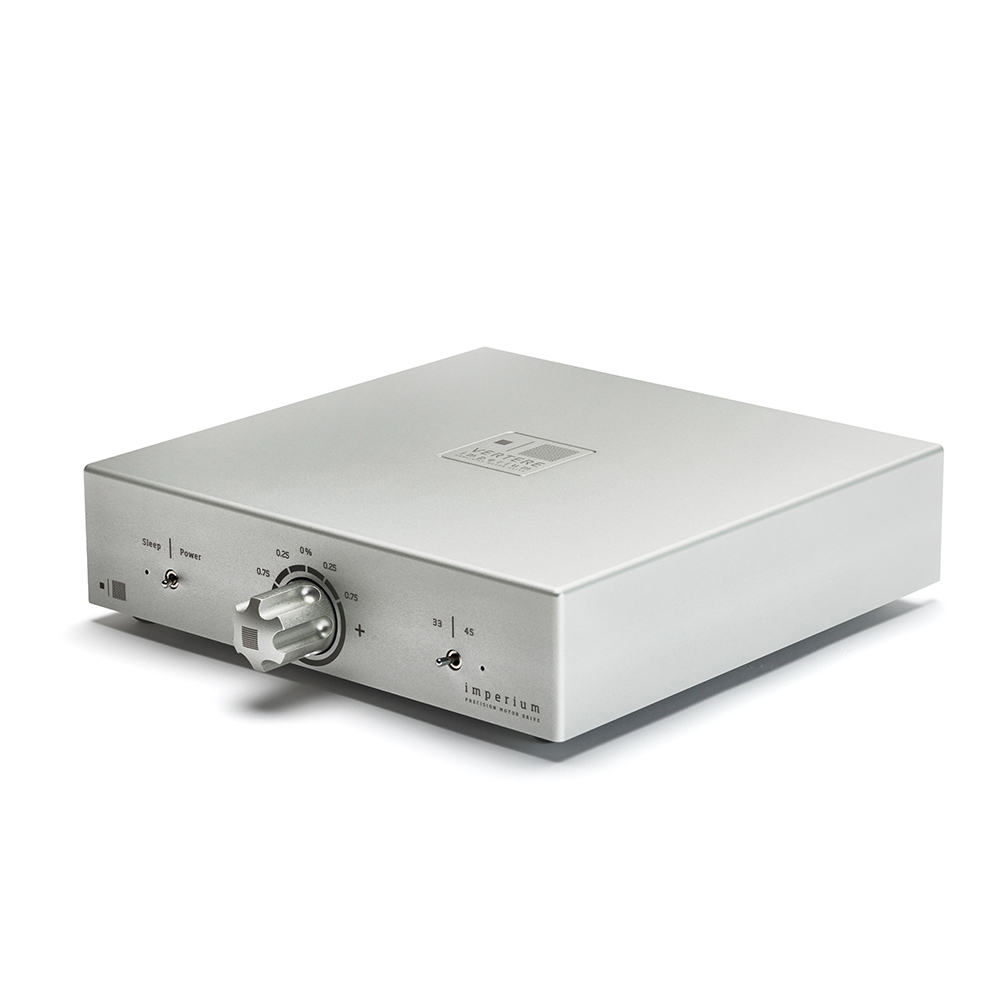 The motor drive output is a high-quality gold plated 7-way thread-locked DIN connector, connecting Imperium power to the record player via a dedicated motor link cable.
Technology
Microprocessor Controlled & Programmable
Power Supply & Main Circuit on Gold Plated PCB
Input Power
100-120V or 220-240 Vac (50/60 Hz)
Internal Power Supply
Linear, Int. Switchable
Fully Regulated Main Power Rail
Plus two further Regulated Supplies
Output Drive
Bi-phase Bridged Amplifier
Output
Precision Sine & Cosine Waves
Speed Selection
33 & 45 rpm
Speed Adjustment
-0.25%, -0.75%, 0.0, +0.25%, +0.75%
Output Adjustment
33 & 45 Phase Angle & Level
Output Voltage
17.5 Vac rms (Two Phases)
LED Illumination Output
12Vdc (Fixed)
THD+N
<0.08%
Circuit Shielding
Triple Shielded
Motor Link Cable
Dedicated Two Phase + LED Power
Power Consumption
<30 Watts Max.
Dimensions (D x W x H mm)
245 x 214 x 58 (including Selector & Feet )
Weight
2.6kg
Supplied With
Motor Link cable and a 2m Redline Mains Cable