Tempo Precision Motor Drive is based on our reference motor drive utilising some its most advanced control circuit design, implemented to advance beyond the SG motor drive with which the RG-1 and SG-1 Record Players have already had worldwide praise.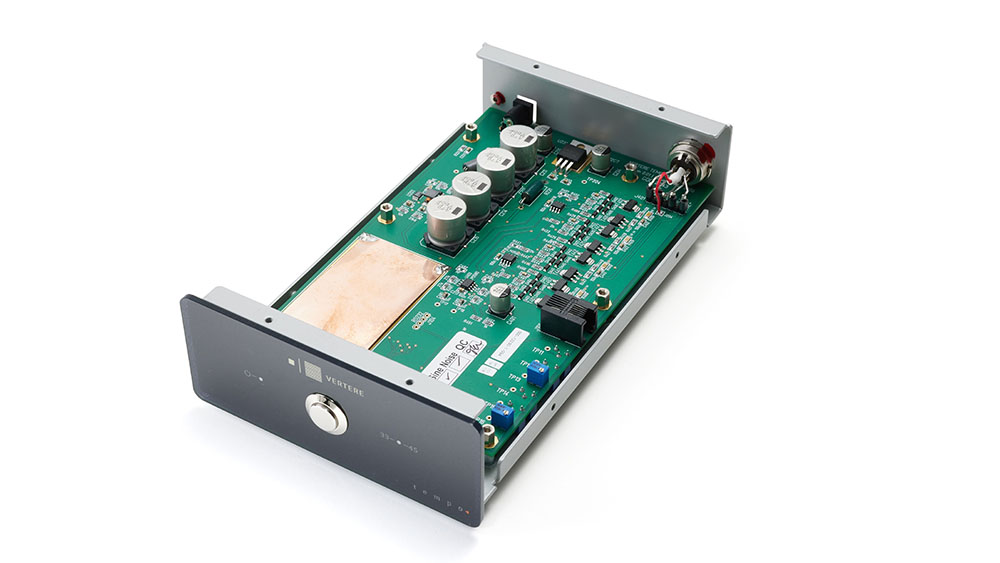 Exceptional attention to detail from gold plated PCB, four fully regulated voltage rails powering different sections of the circuit to carefully selected components ensure in-control and 'clean final delivery of power to the motor.
The entire digital, microprocessor and DAC, circuitry is first shielded by copper foil and then the whole PCB is secondary shielded using a stainless-steel shield plate.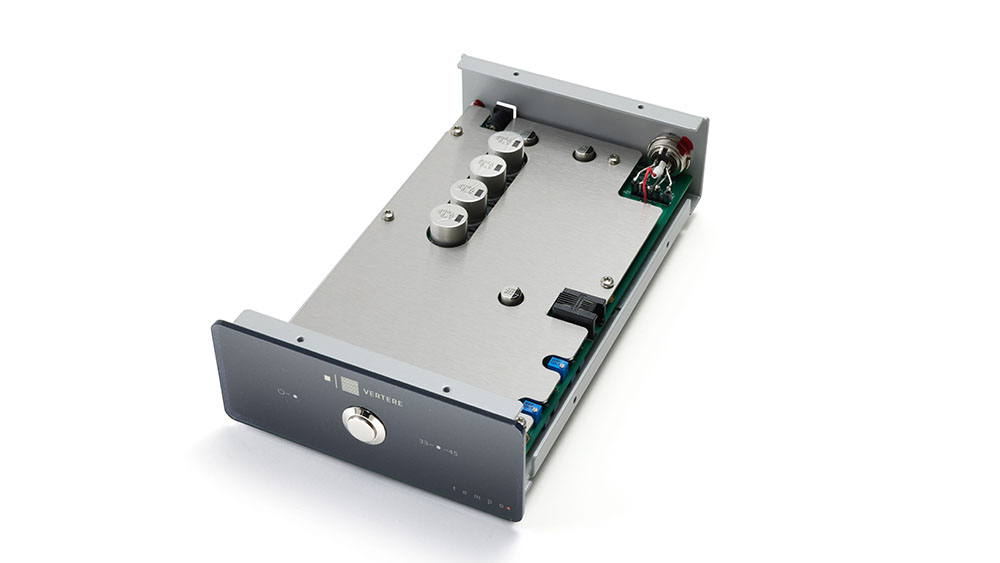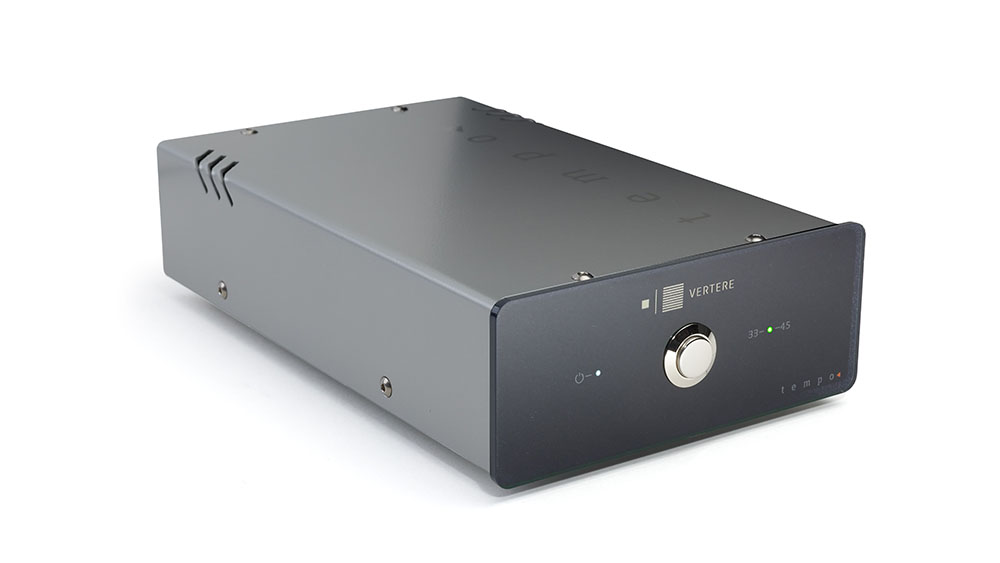 High quality mode and speed selector switch allows the unit to be programmed to provide three modes for the white power indicator LED and facilitate easy switching between 33 & 45 rpm.
Motor output is via a high-quality gold plated 6-way locking connector which in turn connects the Tempo to the record player via a dedicated motor link internally utilizing two Pulse-R drive cables and a D-Fi LED power cable.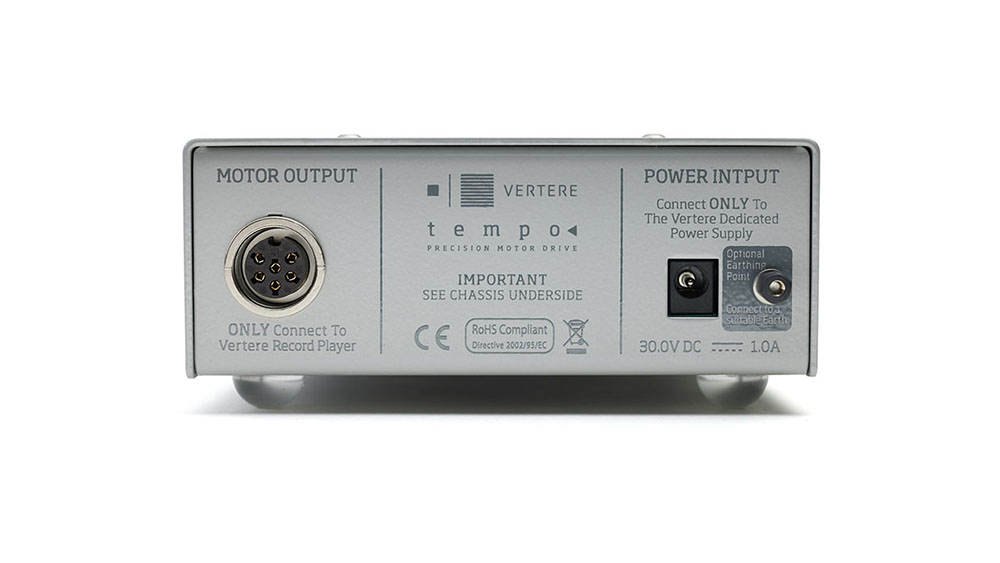 | | |
| --- | --- |
| Technology | Microprocessor Controlled & Programmable |
| Input Power | Dedicated DC Power Supply |
| Output Drive | Bi-phase Bridged Amplifier |
| Output | Precision Sine & Cosine Waves |
| Output Adjustment | 33 | 45 Phase Angle & Level |
| Output Voltage | 17.5 Vac rms (Two Phases) |
| LED Illumination Output | 12Vdc (Fixed) |
| THD+N | <0.1% |
| Circuit Shielding | Triple Shielded |
| Motor Link Cable | Dedicated Two Phase + LED Power |
| Power Consumption | <30 Watts Max. |
| Dimensions (D x W x H mm) | 220 x 128 x 58 (including Selector & Feet ) |
| Weight | 1.3kg |